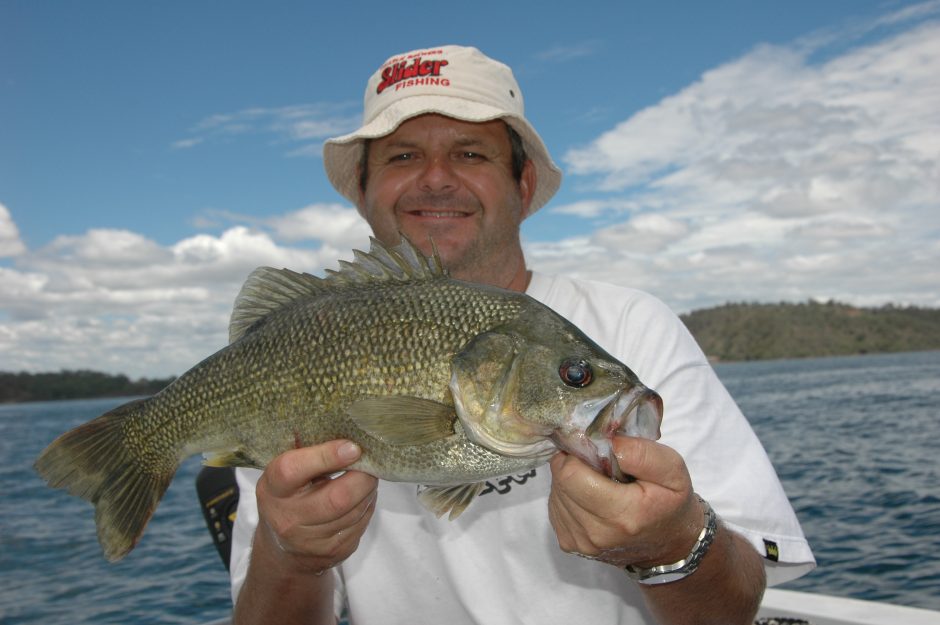 Welcome to the first of our fishing reports. We hope to pass on as much information on current fishing conditions at Glenbawn as we can, so you can get out there and catch the fish.
Bass are still taking plastics in 35 foot of water. Bass seem to be everywhere from the narrows up to well past the soil con shed. However we did hear of a 52cm bass being caught today down the front in a bay out of the wind.  Temperature is right for ice jigs and reports are coming back of bass hitting the jigs. Plenty of plastics and jigs in the shop with more arriving this week.
Trolling deep divers is working well, just remember that at this time of year it's wise to troll back over a spot a couple of times once a fish is caught. We have many new hardbody trolling lures in stock including those from Oar-Gee and McGrath.
There has been lots of rain in Glenbawn Catchment with heaps of water going into the dam and the water level rising. The catchment above the dam has had over 150mm in June/ July with Hunter River at Belltrees having a steady and fast flow. The Pages River has been running high and not much water is being let out of the dam.